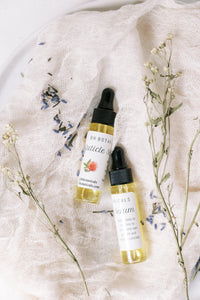 How To Use: Apply daily to cuticles to stimulate nail growth and hydrate cuticles. Add 1 drop to each finger and massage into cuticles.
Ingredients: Castor Oil*, Wild Harvested Jojoba Oil, Argan Oil*, Sweet Almond Oil*, Lavender*, Cedarwood Oil.
* - Organic
*This is not medical advice. This information is not meant to diagnose, cure or replace medical advice. Use at your own discretion or at the recommendation of your healthcare practitioner. All rights reserved UCC 1-308.