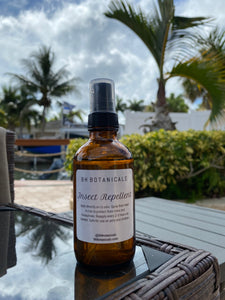 Perfect for summer months or vacation to prevent mosquito and tick bites. My organic bug repellent is kid and dog safe. Can be applied directly to the skin. Recommended  reapplying after 2-3 hours. If you are on a hike or camping please reapply frequently throughout the day.
Ingredients: Organic Citronella, Organic Lavender, Wild Harvested Thyme, Texas Cedarwood, Organic Lemongrass, Organic Rosemary, Distilled Water.
SHAKE WELL BEFORE USE.
4oz
*This is not medical advice. This information is not meant to diagnose, cure or replace medical advice. Use at your own discretion or at the recommendation of your healthcare practitioner. All rights reserved UCC 1-308.