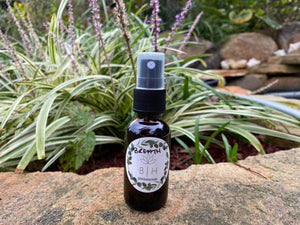 Great for freshening breath on the go. Easy for storage in purse, pocket, car console and carry on bags. Peppermint and lemon help to freshen breath while wild harvested tea tree is good on bad breath bacteria.
How To Use: Spray 1-2 sprays into mouth. Rinse out with water if necessary.
Ingredients: Wild Harvested Tea Tree, Peppermint*, Lemon*, Aloe Vera.
* - Organic
1oz
*This is not medical advice. This information is not meant to diagnose, cure or replace medical advice. Use at your own discretion or at the recommendation of your healthcare practitioner. All rights reserved UCC 1-308.