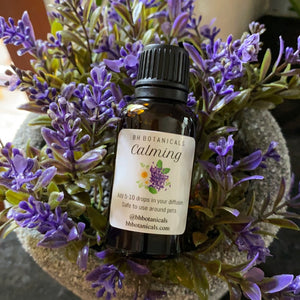 Blend of Organic Lavender and Roman Chamomile Essential Oils for and calming and peaceful environment. Drop 10 drops in your favorite diffuser before bed or any point during the day when you need some extra calming.
Safe to diffuse around pets.
30ml = 1oz = 600 drops!
*This is not medical advice. This information is not meant to diagnose, cure or replace medical advice. Use at your own discretion or at the recommendation of your healthcare practitioner. All rights reserved UCC 1-308.